Where is the Cloud Headed?
Not too many years ago, few companies were brave enough to run their mission-critical business applications in the cloud. Fast forward to today, and you'd be hard-pressed to find a single company that isn't using cloud computing in some form or another – and some that are actually running their entire business in the cloud. With such a rapid rate of change, how can today's enterprises (and their IT organizations) keep pace with the cloud and ensure they capitalize on it going forward?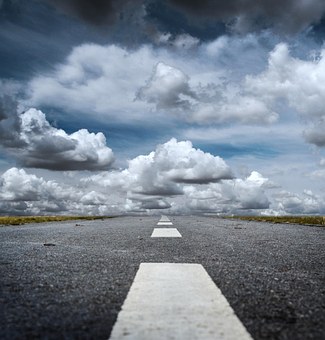 It helps to keep an eye on some key cloud trends and their impact on IT. By cutting through the marketing speak and soberly gauging where the cloud is headed, IT can fully harness the cloud's potential for the long term. For example, future-looking IT organizations realize they must:
Go hybrid. It has been predicted that many organizations will be running 100% of their IT systems in the cloud by 2026, few are cloud-only today, and getting there won't happen overnight. The majority of organizations over the next five to 10 years, will run some combination of private and public cloud infrastructure, in addition to a mix of physical and virtual on-premises systems. Best-positioned IT organizations, then, are focusing on building capable hybrid toolsets that can provide functional insight across all environments, public, private, cloud and non-cloud.
Prep for even more cloud growth. In 2015, IT managed an average of eight cloud applications, but that number will more than double to 17 in 2017 according to a survey by BetterCloud. In addition, while all companies expect their cloud app usage to grow, the largest companies (500 employees or more) project the largest growth, from an average of 18 cloud applications to 52 in just two years' time. With such rapid growth in the offing, IT needs to evolve its systems to support not just hybrid applications but also cloud-first development and application design.
Start thinking like a CSP. Today, many enterprises simply consume cloud services and let their cloud service provider (CSP) deal with managing the details of the data center. Such allocation of duties is what spurred cloud growth to begin with, as many organizations found that spinning up new applications in the cloud brought them huge savings in upfront infrastructure investments, time to market and support costs. Still, as more companies move toward 100% cloud environments, they will need to take a hard look at cloud-focused capacity planning, management, security and more.
Knowing what needs to happen is one thing; getting there is another, and that requires partnering with an experienced managed service provider who will work to understand your business and determine how best to position you for the future of the cloud. If you aren't sure where to begin looking for a technology consultant, we put together this free eBook to help you get started.
Last Updated:
On May 11, 2017