Managed IT Services in NYC
Gain more than just a standard IT support
Empower your business with custom solutions
Keep your data safe with airtight security
From Quick Response To Efficient Resolution
Managed IT Support & Solutions
We specialize in proactive cybersecurity protection to secure your environment well before a threat is present
Get the most out of flexibility, agility and
scalability of the cloud, whether you need
cloud migration or private cloud hosting
Restore your data quickly after a failure in your critical operations. Be prepared for anything that comes, before it happens.
Keeping Your Data Safe Is Our
Top Priority
From multi-factor authentication to dark web monitoring – and everything in between –
our cybersecurity experts will be there for you, powered by custom-made protection tools.
Why Choose Fairdinkum?
Managed IT Services Beyond the Traditional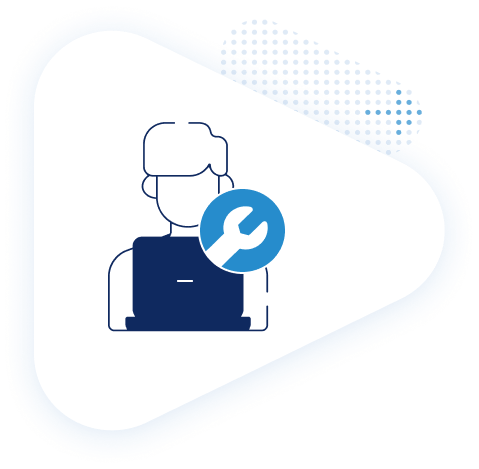 Quick Response
Our average response time is less than 15 minutes to help you quickly get back on track with your business

Consistent Interaction
You'll have no more than two points of contact, but you'll fully benefit from a dedicated team of specialists

Advanced Security
Secure your environment with our custom in-house cybersecurity protection tailored to your needs

Empowered Success
With our constant guidance and decades of experience, we'll make sure technology doesn't stand in your way of success
CLIENT AT
THE CENTER
Not Your Typical IT Support
Our New York-based team helps you improve internal processes, increase overall
efficiency and drive your business toward success. Whenever you need it, wherever you are.
Technologies We Use
Our IT experts are equipped with extensive knowledge
of current and legacy technologies.


Cloud Systems
Setup, guidance and maintenance of Microsoft 365, Azure, Amazon & Google cloud platforms and other systems

Cybersecurity
With a proactive cybersecurity approach, we ensure your systems and corporate data are well-protected at all times

Software Solutions
Setup and management of Apple, Google, Microsoft, Linux, Android, iOS and other major operating systems and platforms

Line of Business Apps
Managing CRMs, General Ledger, trading
platforms, grant management systems, case management platforms and other apps

Network Infrastructure
Taking care of your servers, workstations, firewalls, VPNs, wireless, audio-visual and other network tools and devices

Automation
Setup and management of automated processes to help you improve workflows,
increase efficiency and save time