Best Real Estate Apps 2019
The marketplace for real estate apps has become saturated by the minute. It seems like every other year a new startup comes out with an app promising extensive features. While there are many apps that have some quality features, several apps differentiate themselves by providing the best value for realtors. Here are some of the best in 2019: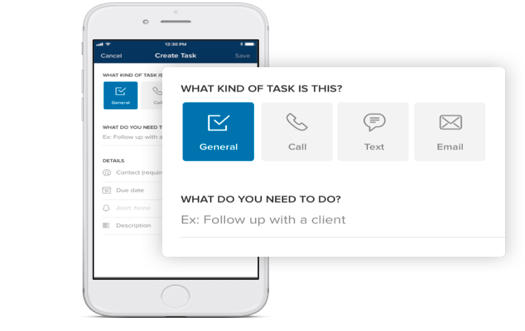 Zillow Premier Agent:
Nearly every consumer and agent has at least heard of the Zillow app for consumers, but the agent counterpart is nearly as impressive. Zillow Premier Agent offers a robust, free CRM that allows realtors to import leads from real estate sites like Boomtown! and Realtor.com. The CRM allows to set up tasks, texts and reminders. It also allows realtors to even work with their teams with lead sorting, lead assignments and other collaborative features. Other advanced features can be purchased in the app, so it's a good start for any realtor who's interested in trying it out.
Propertybase:
Propertybase is one of the most advanced real estate apps on the market. Propertybase has nearly every imaginable feature a realtor can desire. Nearly every CRM tool is included in property base; these include drip campaigns, text messages, call logging, pipelines and more. These features are coupled with a strong salesforce CRM and IDX lead-generating websites that run concurrently. Propertybase separates itself from its competitors because it stands alone as an all-in-one platform.
Dotloop:
Dotloop is another great real estate app that differentiates itself by optimizing productivity for realtors. It enhances realtors' productivity by allowing access to transactions from any device and having advanced task management tools. Dotloop aims to minimize paperwork as much as possible and improve the general turnaround time of your business. Dotloop is also owned by Zillow, so it can integrate with its apps seamlessly.
RealScout:
RealScout is the ultimate lead nurturing tool. It can scour for new listings to look for your desired criteria and automatically sends it to your email daily. RealScout sorts properties based on over 400 criteria to send you the most specific, desired properties you want. These criteria include high ceilings, waterfront locations, number of bedrooms and more. RealScout aims to increase the number of your offers and fill your sales pipeline. RealScout is very affordable for realtors and teams can start using it at a mere $39/month.
Premier Agent:
Premier Agent is one of the standout real estate apps in 2019 due to its praised CRM app. Premier Agent is one of the most mobile-optimized apps on the market. Realtors can do normal CRM tasks like managing leads, meetings and sending scheduled emails on the go. The app takes into consideration how realtors are always on the go and generally has a better mobile experience than its competitors. Some of the extensive features include real-time notifications for deals, automating responses and integrating leads on the go.
What are your favorite apps and productivity tools?
Let us know in the comments section.
Last Updated:
On October 23, 2019