3 Reasons Hybrid Clouds Make the Most Sense for Law Firms
What's most important to you as a law firm? Billable hours? Privacy/security? Cost containment?
If your answer is "all three," then it's time to consider moving to a hybrid cloud IT solution.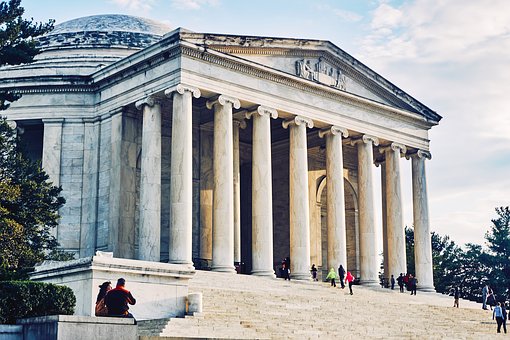 Some of the challenges that law firms face today include:
Support for an increasingly demanding and mobile workforce: Attorneys are constantly outside the office, be it at court, a client site or simply traveling to the next meeting. Anything less than instantaneous access to critical case files and legal data is not acceptable. Convenience and ease of use are also critical requirements as they seek to increase billable hours.
Information at your fingertips: Attorneys need access to data that is some of the most sensitive imaginable, ranging from personal client data, and privileged information on upcoming mergers/acquisitions to client intellectual property (IP) and more.
Cost containment: As it's not a core competency, there are few law firms that have the staff in-house to support leading-edge IT. In fact, law firms are some of the most under-resourced when it comes to technology support, leading to antiquated systems that are increasingly difficult to maintain, manage and secure with so few resources.
Security client privacy and data: It's hard to come up with an environment more ripe for attack and hackers are taking notice. Without the right controls in place, law firms are increasingly viewed as the next big cyberattack opportunity, a one-stop shop, where they can siphon off a wealth of lucrative data, quickly, easily and usually unnoticed.
How Hybrid Clouds Solve Law Firm Challenges:
A hybrid cloud combines the leading-edge capabilities and cost savings of public clouds with the privacy/security of private clouds. Law firms are especially suited for a hybrid environment to keep critical data well controlled while pushing off less critical, routine tasks to the more cost-effective public cloud. Advantages of the hybrid cloud include:
Improved services: Most law firms will choose to keep their most sensitive data in a private cloud or colocated facility, and use the public cloud to gain better accessibility, visibility, and redundancy. The hybrid cloud allows attorneys to access data quickly and easily, using any device they wish while still protecting client privacy. The hybrid cloud will also improve compliance to regulation standards like data redundancy and disaster recovery.
Lower costs: The hybrid cloud lowers your overall costs by reducing IT overhead, from staffing to capital expenses. Offloading routine tasks like the management and maintenance of email servers, backups, and systems monitoring reduces the overall infrastructure cost. The pay-as-you-go billing and fixed costs make budgeting for IT expenses much easier to predict.
Increased security: In a hybrid scenario, law firms can pick and choose which data to host in the public cloud and which to keep in a more secure setting. For example, many law firms must retain reams of data for e-discovery and compliance that isn't sensitive or critical. Such data can be offloaded to the public cloud, while more critical case-sensitive or client privacy data would be stored in a private cloud environment.
Further Reading:
The benefits of having a technology consultant help you move to the cloud
Last Updated:
On May 29, 2017