FBI and Russia, but what does Yahoo have to do with it?
Updated March 22, 2020.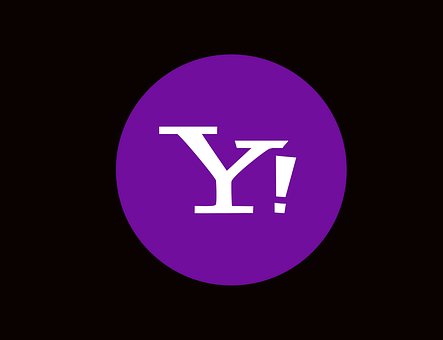 Remember in December when we told you that Yahoo confirmed a new security breach that affected over one billion accounts? And remember how we told you that so many of these attacks start with a phishing email?  Well, just yesterday an FBI agent said that this attack was initiated with a phishing email directed at a mid-level employee within the company.
This just further proves our point about the importance of Phishing Tests, Vulnerability Scan, Penetration Tests, and Network Assessments to improve your cyber security.  If an attack of this scale can go unnoticed at Yahoo, it's safe to assume that you and your data are not safe either.
Customer Data Security Breach Litigation Settlement from Yahoo
That email Yahoo sent you is legit. If you had a Yahoo account between 2012 and 2016, you could be eligible for a settlement claim as the result of a data hack.
If you had a Yahoo account any time between 2012 and 2016, you can now take part in a class action settlement to compensate you for losses. Over several years, hackers were able to gain access to Yahoo user accounts, and steal private emails, calendars and contacts in at least three separate attacks.
The breaches ranged in scope from two in 2012 where Yahoo said no data was taken, to a 2013 breach where hackers were able to gain access to all of the more than 3 billion Yahoo accounts and steal names, email addresses, telephone numbers, birth dates, passwords and answers to security questions.
Yahoo said that if you had an account any time between Jan.1, 2012, and Dec. 31, 2016, and are a resident of the US or Israel, you are part of the settlement class and can file a claim for part of the $117,500,000 settlement fund.
Source: C|Net October 15, 2019
Yahoo! Inc. Customer Data Security Breach Litigation Settlement
Settlement Class Members May Act Now To Protect Themselves From Possible Harm Resulting From The Data Breach
Settlement Class Members are encouraged to submit a claim to receive a minimum of two years of future Credit Monitoring Services. If you already have Credit Monitoring Services, you may still sign up for this additional protection. Alternatively, if you verify that you already have a credit monitoring service that you will keep for at least one year, you may submit a claim for a cash payment of $100.00 instead of receiving Credit Monitoring Services through the Settlement. Payment for such a claim may be less than $100.00 or more (up to $358.80) depending on how many Settlement Class Members participate in the Settlement.
Your legal rights are affected even if you do nothing.
Source: Yahoo
You have until July 20, 2020 to file your claim if you were affected by the Yahoo Data Breach.
Last Updated:
On April 06, 2017